RDFABS Offers Coating Services

RDFABS now offers several coating process options. Powder Coating, Jet Coating, Ceramic Coating and Turbo-X Coating Services
RDFABS On The Road

Click above to see a listing of all the shows RDFABS will be at this year!
2000 Chevy Sport Truck Turbo Kit

The newest RDFabs product is a sport truck turbo kit for a 2000 Chevy 4x4 3500. This kit includes a reprogrammed PCM, wiring and tubing and as always 100% stainless steel tubing construction. Click For More Information And How To Purchase

Full Turbo Sales and Service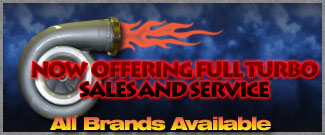 RDFABS is now a full turbo sales and service ready shop. All brands now available.

Our new Hot Rod and Street Rod section is coming!
RD Fabs Built For White's Auto